GURURAJA GROUPS, TUMKUR, KARNATAKA
---
More about GURURAJA GROUPS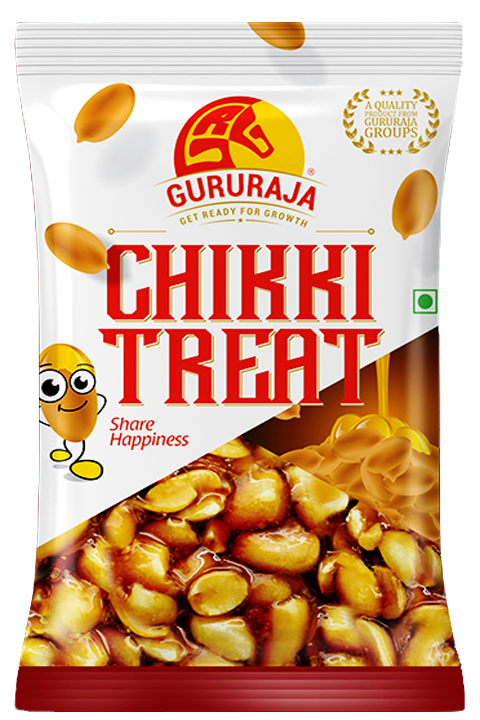 GURURAJA FOOD PRODUCTS started operations from the year of 2015 under GURURAJA GROUPS. The main products of this unit is CHIKKI Varities.
GURURAJA FOOD PRODUCT was already the market players since 2003 in the name of INDIRA MARKETING. They are well known for their GURURAJA Brand NAMKEENS (Snacks) in the entire Tumkur District & Neighbour Districts.
Under the guidance of Mr. Kanakaraju, with his 45 years of handsome experience in Chikki Industry (New Mani Chikki) GURURAJA GROUPS is providing best quality Chikki; manufactured & Packed with Hygienic conditions with state of the art infrastructure.
Chikkis Manufactured at GURURAJA plant are the most delicious, healthy and are eatable any time any where. All the varieties of Chikkis manufactured from GURURAJA GROUPS are branded in the name of "GURURAJA CHIKKI TREAT".
GURURAJA GROUPS has very good marketing wing to reach our product entire the country and also aimed to export our Chikki products from India to any international markets.
Google Translate
Content View Hits : 174535