GURURAJA GROUPS, TUMKUR, KARNATAKA
---
Welcome to GURURAJA GROUPS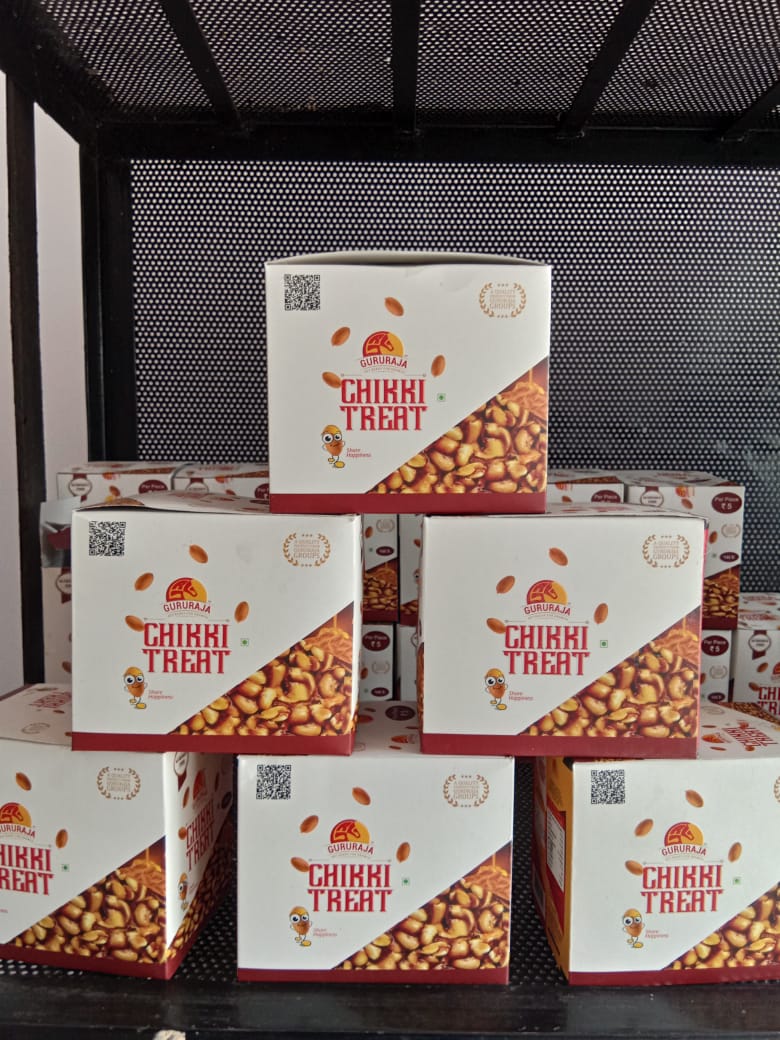 GURURAJA brand (manufacturers of Namkeens) was established by K. ChandraSHEKAR under the registration of Indira Marketing during 2003 and started supply of various SNAX items to the Tumkur and Neighbour District market. GURURAJA was started with the aim of gaining more and more satisfied customers, brand reputation and trusty relationship through their quality food products.
Now also they are expanding their business market and reputation day-by-day moving towards goal of becoming large scale food products manufacturers and suppliers. On this occasion, GURURAJA is very much thankful to one and all (especially for seniors) for giving an opportunity to serve the products for the decade by promoting these products. We aimed to expand and keep our quality for global standards.
By Inspired from this continuous support by the market, GURURAJA is pleasure to introduce a famous INDIAN traditional healthy sweet "Chikki" in the brand name of GURURAJA CHIKKI TREAT. This product is manufactured using high technology and packed in hygienic conditions.
GURURAJA promises that - "Our Chikki Product comes with best quality and taste for your choice. It also integrates in your daily life."
---
New Outlet is Opened at Kumaraswamy Layout, Bengaluru. Please click here for More Details.
---
GURURAJA

SNAX
UPCOMING OUTLETS:
Karnataka - 3 Nos. Outlets in Tumkur City
Andhra Pradesh - Guntakal, Ananthapur
Maharashtra - Omerga, Osmanabad
Google Translate
Content View Hits : 174531